I don't normally do beauty posts on here. I wear makeup and like beauty products but I've just never been overly obsessed by beauty or products. That is until now! One of my friends recently introduced me to the brand Younique. It has only just come over to the UK, from the US, and they sell different types of beauty products. They do lip glosses and eye shadows etc but what I have been trying out is their 3D Fibre lash mascara.
Mascara is the one beauty product I couldn't live with out! Even if I don't put on any other makeup, I have to have mascara on. I think I've got fairly decent lashes in terms of length (though from the no makeup pic you can see how blonde / invisible they are without makeup on) but as someone who has used lash extensions in the past I was excited to try out a mascara that would basically do the same job – I am really pleased with the results and I now wear this mascara everyday.
How it works, is there are two separate mascara wands (plus a lovely little case). One has the normal black mascara (or gel as its called) and then one wand is the 100%natural green tea fibres.
You can wear regular mascara underneath but I have found that using the 'gel' works better.
You then apply the gel to your lashes, as you would a normal mascara.
Then you brush on the fibres using the wand, as many as you like.
It is useful if you have a lash brush to separate your lashes, as I found it can get a bit clumpy. I just use an old mascara wand that I cleaned.
Finally, you apply more of the gel to seal the fibres in place.
You can add more fibre layers if you like, for fuller and longer lashes, just making sure that you use the gel after each layer.
The mascara costs £23 and I think it is totally worth it. I am converted and am a big fan – I will definitely be getting more.
You can check out this website where you can buy the mascara (or other Younique products) for yourself. You can also host an online party, through Facebook, and if your friends buy some Younique products, you get free products (click on the 'Party' link on the website). Plus, there is a 14 day Love It Guarantee, so you've got two weeks to try and love it, or you can get your money back.
What do you think to the mascara? You can enter to win one, over on my Facebook page HERE (ends 13th December 2014 at noon).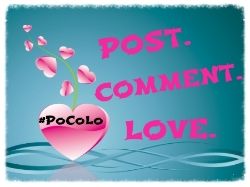 Rebecca x
BlogLovin' | Facebook | Twitter | Instagram
*I paid for the mascara myself and have not been compensated for this post.